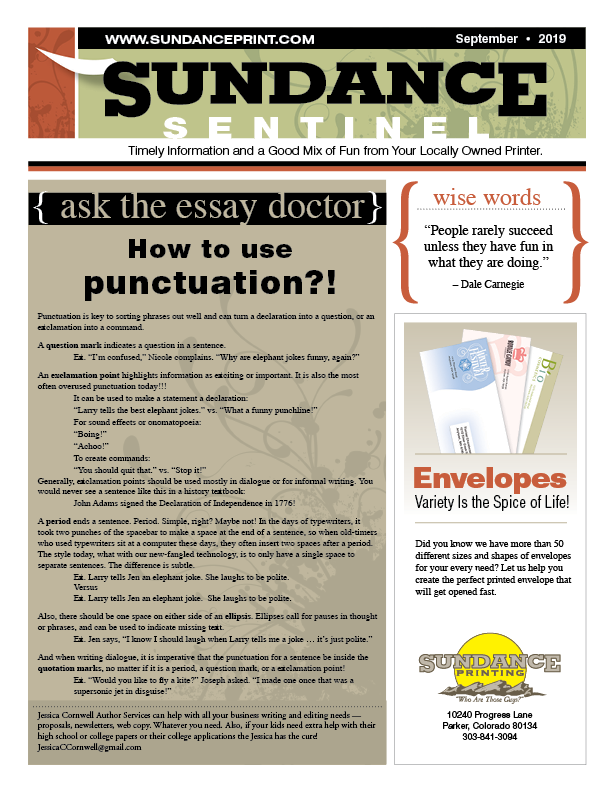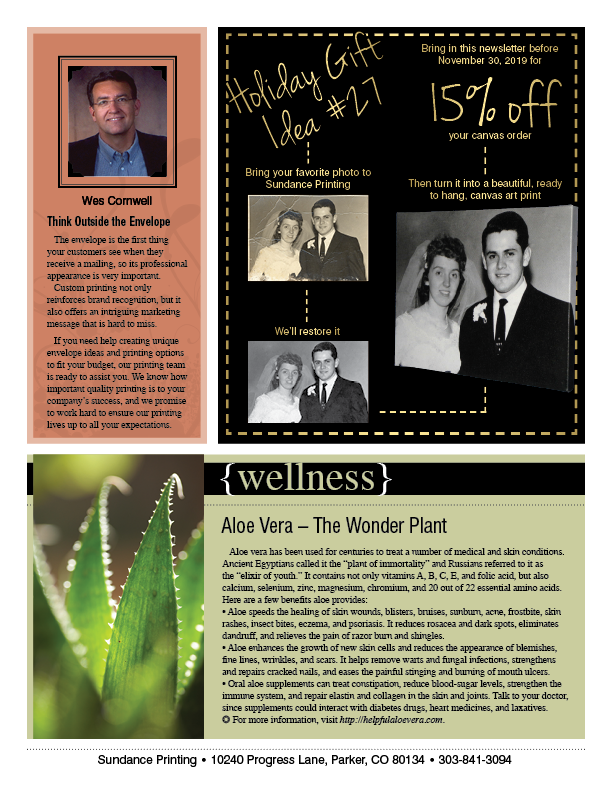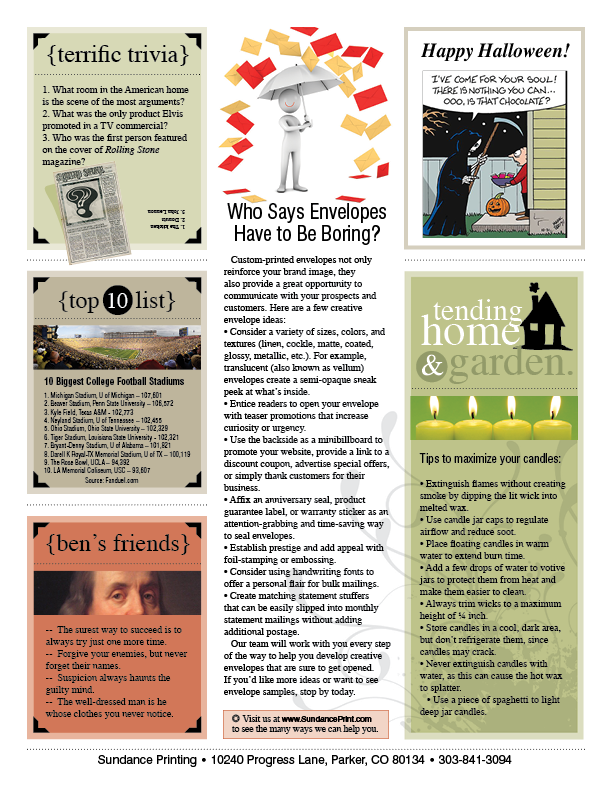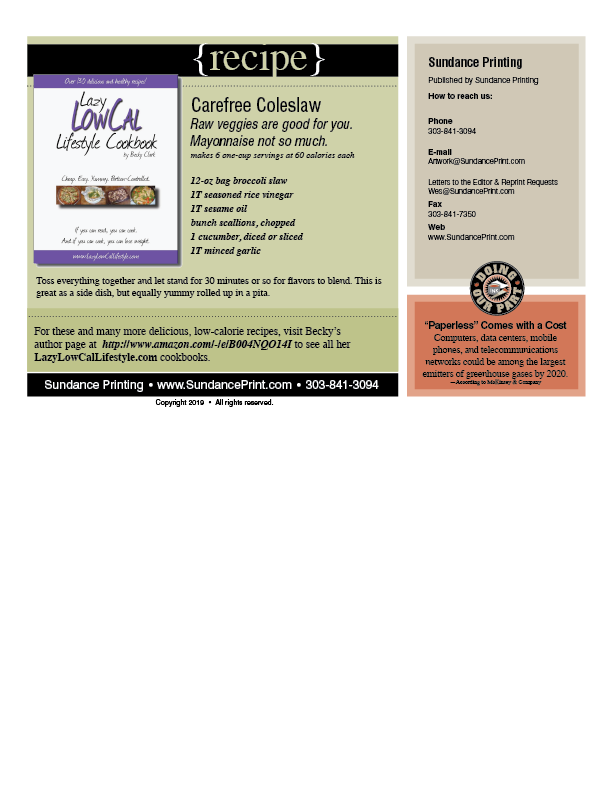 More About Sundance
The Sundance Sentinel – Newsletter of October 2019. Sundance Printing Company is a printing company in Parker, CO, Established in June 1994. Since then we've put our customers and quality first. We publish a monthly newsletter to inform you on the best deals, discounts, and offers we have – The Sundance Sentinel! Subscribing to the our newsletter will allow it to arrive directly to your mailbox each month, and will allow you to access the benefits immediately upon your next visit. If you want to get in contact with us, we can help you take care of all your printing needs. Our Team will be happy to assist you in getting a quote, starting a job, or planning a series of jobs. We love what we do, and we're happy to have helped Parker since 1994: Phone: 303-841-3094 Email:
[email protected]
We look forward to assisting in your quality printing needs! For more from Sundance Printing, you can follow us on our Website:
www.SundancePrint.com
Or you can
Like us on Facebook
! Stay tuned for more news and offers from Sundance Printing Company, there is much more on the way!